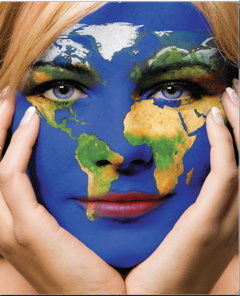 ~~~~~~~~~~~~~~~~~~~~
Enjoy our gallery and links from our last show: Bands and Bellies VIII!
A concert to benefit Living Ubuntu in honor of World Peace Day

CLICK THIS LINK FOR THE FULL GALLERY:

The International Day of Peace (also known as the World Peace Day) occurs every year on September 21. We celebrated with LIVE MUSIC AND BELLYDANCE! SHOPPING! DELICIOUS FOOD!
Singer/Songwriter Shafi Rajput, Deep Stirrings (an OC folk-rock band) and The Channeling (punk) rocked the room, followed by exhilarating belly Dancing by SOOZ! and Azuluna, Perizad, Global Groove, Veronika and MANDALA DANCEWORKS!
* Our wonderful vendors were Stonelore Jewelry, GF Baked Goods, Loving Hut, Dasi Designs* Henna body art by The Henna Crone, By Ro Dancewear, The Jewels of Miehana*and we also had booths featuring work by local artists* Silent auction and more...
All funds raised went to Living Ubuntu's Trauma Recovery Program for refugees, immigrants and victims of domestic violence, particularly those affected by the current situation in Sudan and the Nuba Mountains.
http://www.livingubuntu.org/orange-county-for-darfur/
Produced by Bands & Bellies in association with HyRev events
Sunday September 25, 2011
5p – 7:30p
Student Center, Golden West College
15744 Goldenwest Street
Huntington Beach, CA 92647
A Collaborative Presentation by:
Bands & Bellies * Golden West College Peace, Mind & Body Club * Living Ubuntu
~~~~~~~~~~~~~~
***LINKS***
HyRev Productions
http://hybridrevolution.vpweb.com/About-Us.html

Golden West College Peace, Mind & Body Club
http://www.goldenwestcollege.edu/peacemindbody/

Living Ubuntu
http://www.livingubuntu.org/
~~~~~~~~~~~~~~~~~~~~~~~~~~~~~~~~~~~~~
Links to our Performers and Vendors:
☮ Deep Stirrings
www.deepstirrings.com

☮ The Channeling
https://www.facebook.com/thechanneling?ref=ts&sk=app_2405167945

☮ Shafi Rajput

Belly dance performances by:

☮ Sarah Al Nour
www.bellyssimadancer.com

☮ Perizad
www.perizaddancer.com

☮ SOOZ! and Azuluna
https://www.facebook.com/profile.php?id=518289298

☮ Mandala Danceworks
http://www.mandaladanceworks.com/

☮ Veronika
www.veronikadancer.com/

☮ Global Groove!
www.bellyssimadancer.com

VENDORS:

Jewels of Miehana
(dance accessories, jewelry)
https://www.facebook.com/people/Jewels-Miehana/1312896112


By Ro Designs
(dance basics and fun clothes)
http://www.ByRoDancewear.etsy.com/
http://www.ByRoDesigns.etsy.com/
http://www.facebook.com/ByRodesigns

Debra Varvi
(Henna)
www.hennacrone.com

Dasi Designs
(Face painting/Feather hair and jewelry adornments )
www.facebook.com/#!/pages/Dasi-Designs/146700325395126